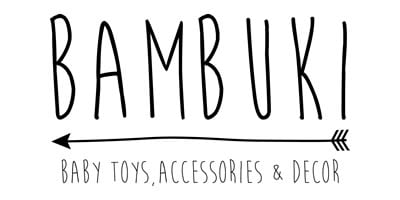 Bambuki is not simply a brand. Bambuki is a dream that came true in 2016 when the miracle occurred and our baby was born. And with him, the idea for sustainable products that will be part of his everyday life and represent his whole world. That is why we created Bambuki. Handmade baby toys, accessories, and décor made entirely of recyclable materials. Our fashionable designs in a palette of pastel colors from natural wood that is soft and smooth to the touch inspire play without overstimulation.
In Bambukifamily.com we have also selected some of the best independent, trendy, lifestyle brands worldwide, which we have actually tested in real life and which we can boldly declare as cherished by every baby 🙂
As conscious parents, we invite you to our beautiful world, where we choose eco-friendly materials over plastic and take care after the planet our children will grow up on.
Don't forget to follow us on social media and to tag us in your photos with #bambuki_family. We'd love to see your little ones have fun with our products.
Enjoy your shopping!